Choose your print-on-demand collection from over 4000 product variations
Our catalog includes more than 50 products in various colors and sizes. Each can be be printed with your design and shipped under your name.
Integration of your products into popular shop systems and marketplaces
Connect your Shirtee.Cloud account with popular e-commerce systems such as Shopify, WooCommerce, Shopware or Prestashop and import your self-designed products into your own online shop. In addition, you can offer your products on various marketplaces like Amazon, Ebay, Etsy or Rakuten.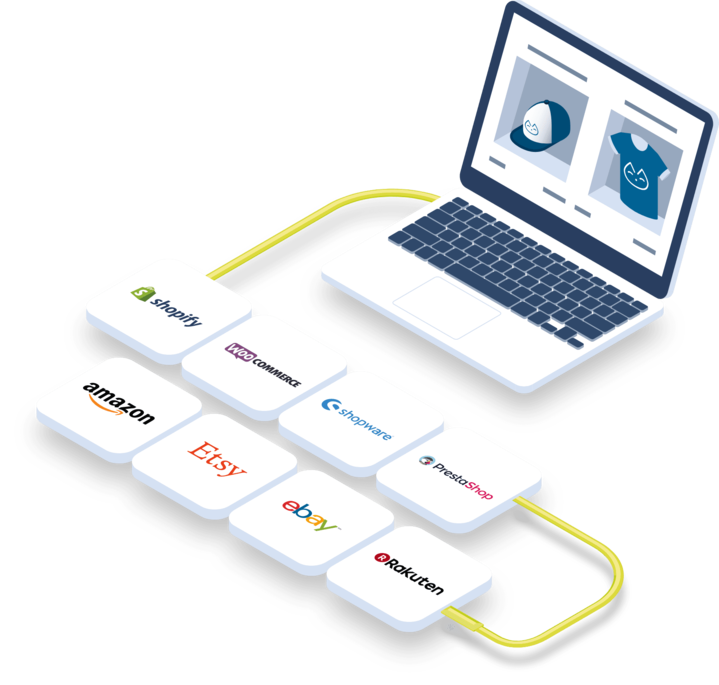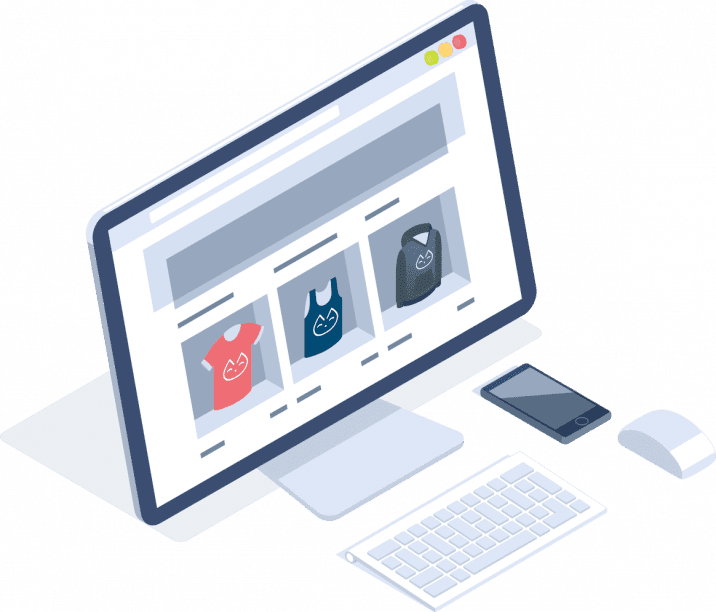 Your print-on-demand hub for dropshipping and fulfillment
An order in your linked shop will be automatically transferred to the cloud and sent to us. Within a short time this order will be printed and packaged and shipped in your name .
With our mobile app, you also keep track of things on the go.
Check the status and number of your orders, the status of your wallet and your current support tickets on the go as well.
Available in the iOS App Store
These advantages are offered by the Shirtee.Cloud
As a designer I'm very happy to have a dedicated designer support at Shirtee who helped me with pushing my products to the different marketplaces and connecting my Shopify shop. This was a huge time saver. Thank you Dominik!

With Shirtee I was able to build my little T-shirt side business. They take care about the things I do not want to take care of. Through the connection to the different marketplaces I am able to increase my sales by over 200%.

I tested other on-demand printing services and the print-quality from Shirtee was excellent. That's exactly what I need for my T-shirt business. Shirtee is a reliable partner when it comes to production and shipping times.
Dropshipper who already use the Shirtee.Cloud