How does someone run a sustainable and eco-friendly business, while being active in e-commerce? With our list, we show you what we do and how we can help you and your dropshipping business to benefit and take action at the same time! Not only have we started our company with a commitment towards green and environmental principles, but we also have years and millions of fulfilments in experience, which we are now able to share with our partners, customers, and you!
The concept of sustainability has ceased to be a short-term trend and has successfully found its way into the mainstream. Naturally, the demand for sustainable products is increasing in all consumer sectors – including the textile industry.
In particular the textile industry has repeatedly drawn attention to itself in recent years with alarming figures: With annual CO2 emissions of 1.3 billion tons, the textile industry is currently one of the biggest polluters – even ahead of aviation.
As a dropshipper in the textile industry, there are numerous ways to avoid this and reduce your ecological footprint.
Here we show you how to be a responsible eco-friendly business owner and dropship sustainable:
1. The various ways print-on-demand is showing an environmentally ecological impact
To clarify why we need new ways of thinking within the textile industry, we must first answer the following question:
Why is the textile industry so polluting?
Here are several points to answer the question:
Short-lived fashion trends are one for sure. Clothing produced in a cheap manner is one more. (While made under questionable working conditions in faraway countries.) The use of toxic dyes and bleaches has to be named as well.
One of the biggest avoidable factors in terms of wasting resources is overproduction. In this process, large quantities of textiles are produced on suspicion. So, without any specific demand, using the cheapest possible production methods. Disposal of unsold goods is problematic. No way to recycle the items due to the use of toxic inks or bleaching agents is even worse.
As a dropshipper, you can start here and opt for a Print-On-Demand production. This allows you to avoid waste right from the get-go.
Production to order and not on suspicion
Print-on-demand means printing to order: products are only manufactured when your customers order them. This makes the business model more eco-friendly than large-scale production. Also, the products are no longer stored with merchants and are instead shipped to your customers without detours. Thus you help not wasting any unnecessary resources and ensure that production only takes place on demand.
2. Awareness towards material and labor
It all starts with the cotton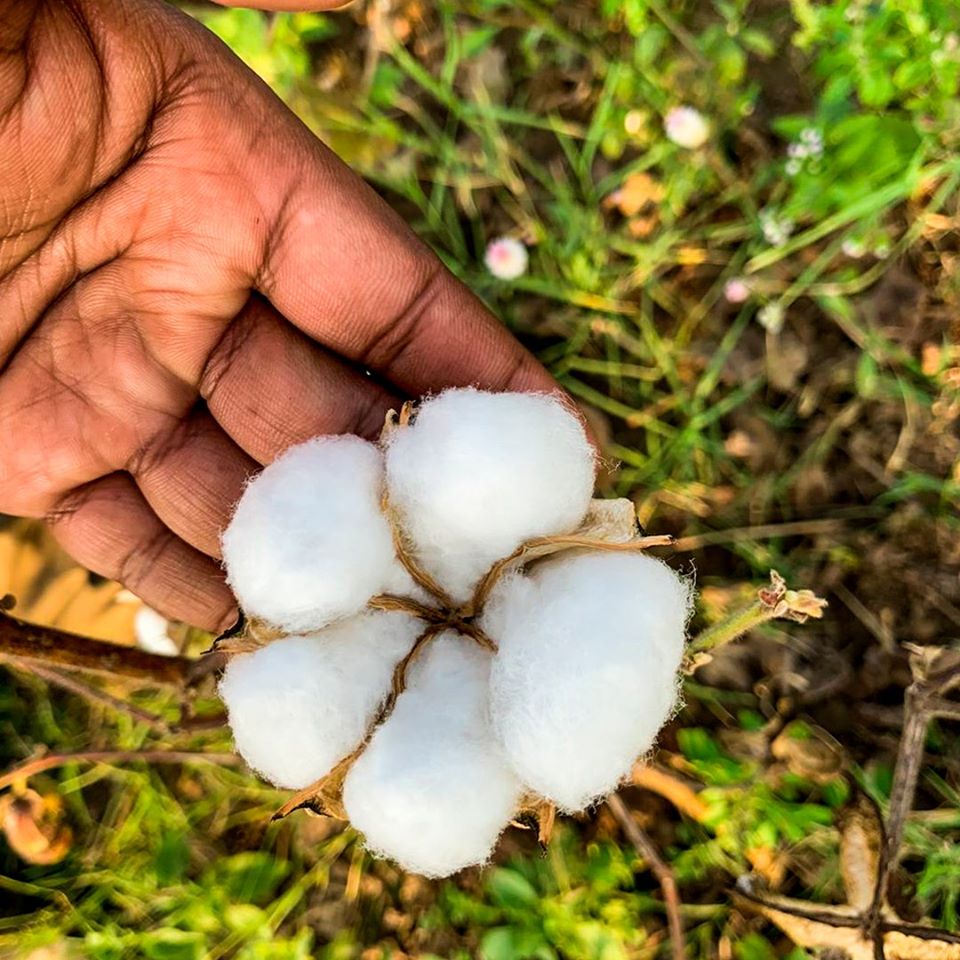 Common cotton consumes a lot of water during cultivation. About 2000l of water is needed to produce the amount of cotton required for an ordinary T-shirt. In addition, pesticides and other chemicals are often used in the cultivation process, which cause additional environmental pollution. Here, some manufacturers already rely on alternative types of cotton.
Not only the materials used matter, but also the question of working conditions and manufacturing processes is increasingly coming to the consumer's attention. In recent years, the textile industry has often come under fire for violations of labor and human rights. It is therefore particularly pleasing that the demand for eco certified and vegan textiles has been growing steadily for several years.
Your customers are aware of their social and environmental responsibility, so check with your POD partner's suppliers to see what certifications the offered textiles hold. In our times it seems harder to answer these questions, to not fall for greenwashing. Certifications and partners committed to ecological principles are more than helpful!
Let us introduce one of our such partners:
2.1. Eco-conscious choice of manufacturer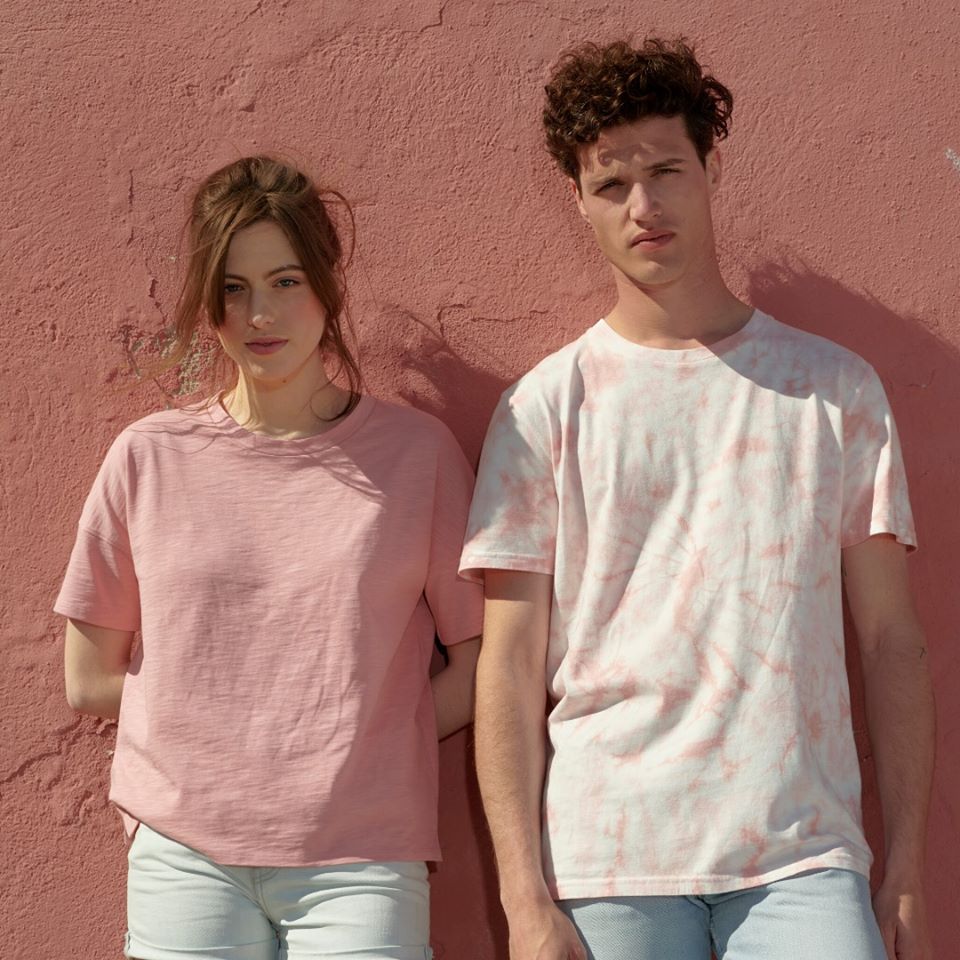 One of the best-known suppliers of printable eco-textiles is Stanley/Stella. The textiles are almost all made from untreated organic cotton. They are grown and processed under fair working conditions in Asia.
Organic cotton utilizes a lot less water than normal cotton, and no fertilizers or pesticides cometo use. This protects the soil and maintains its fertility.
Besides organic cotton, Stanley/Stella uses linen, and sometimes a small amount of polyester. Although the latter is recycledin most cases.
Stanley/Stella is a certified member of the Fair Wear Foundation. They also hold several certificates for its production and textiles: Öko-Tex, GOTS, Peta, to name just a few. For all these certificates they have to meet the highest and strictest standards. Certificates are thus a good indicator of a trustworthy partner – both for you and your customers.
We are a proud partner to the company and their values towards our environment and to their working conditions in otherwise often exploited regions!
3. Environmentally friendly printing
One of our main fields of work is printing textiles. So we had to think about our ecological impact within the field: Digital direct printing, for example. It uses much less water than other printing processes within the textile industry. Green electricity supplies the machines. Since the source ia renewable energy as well, you save CO2 along with water.
We had to look further though, the ink also has a significant role to play. It is important to work with eco-friendly ink so that no unnecessary chemicals have to be dealt with later in the recycling process. The most suitable inks are water-based and vegan inks that do not contain heavy metals or other toxic ingredients. These are not only particularly skin-friendly but also non-toxic for people and nature. A good choice here is to use NEOPIGMENTTM Ink by Kornit. And in addition Kornit DTG machines are in particular made to use less water.
4. Green shipping
Another wide field in our operations and in that of anyone being in the dropshipping business is shipping.
Eco-friendly shipping options
Dropshipping means that you have your goods shipped from your dropshipping partner's warehouse to your customers. Without any intermediate storage. The saved shipping path has a positive effect on the CO2 balance. So there is a positive effect within itself!
Furthermore, the packaging and type of shipping can be arranged in a more eco-friendly way. Some POD and dropshipping providers intentionally avoid using plastic as packaging material. Instead, they use paper envelopes, for example. These are easier on the environment, are recyclable or reusable and are therefore an ecological alternative.
Shipping companies also offer climate-neutral shipping. They use electric vehicles and bicycles, or support climate projects to compensate for CO2 emissions. When choosing your dropshipping partner, pay attention to their logistics partners.
5. Reuse and resale of returned goods
Resale returned goods
The average return rate in the apparel sector is over 50%. Many – especially large – fashion houses don't bother much with returns, dispose them, and prefer to produce new ones. But this is an avoidable waste of resources.
So if you want to be environmentally conscious, you should think about reselling returned goods. Some dropshipping partners offer a returns management service for this purpose: They accept your returns, store them and recognize when they can be resold through a new order. So instead of producing the product again, they send the stored return to your customer.
Some dropshippers also use returns to give them away in raffles. Thereby you can give your customers and fans a treat and avoid that the textiles are disposed of.
This saves precious resources and is easy on your wallet at the same time. Not only does the environment benefit, but you do so as well.
As you can see, as a dropshipping entrepreneur you have many opportunities to make your business more eco-friendly. You're able to offer your customers ecological and sustainable products. And combined, the positive effect on the environment is even greater.
What experiences have you made so far? Are you missing topics or do you have more questions? Tell us your opinion in the comments below.
Would you like to learn more about our eco-friendly solutions at shirtee?
Click here or contact us here!