Choosing a shop system that suits you and all your needs can be difficult. Especially if your print-on-demand dropshipping business is still at the beginning, the decision should be well thought out. To help you make the right choice for your shop system, we present to you the benefits and drawbacks of WooCommerce in this article.
WooCommerce is a worldwide known e-commerce solution based on WordPress. In 2017, 42% of all online shops were operated by the free open source plugin. Since its launch in 2011, the software has been continuously developed by a global community. Whether you are just starting out or already gained experience in the e-commerce business – WooCommerce is super popular with a wide range of shop operators thanks to its usability and high flexibility.
Benefits
So, WooCommerce is successful and well-known all over the world. But what advantages does the WordPress plugin have compared to other shop systems?
Constant development. The global community ensures regular updates and the integration of new features to keep your shop up to date.
Easy setup. The intuitive handling makes WooCommerce especially exciting for e-commerce beginners who have no experience in creating an online shop. You don't need any help from web developers, but can set up and manage your shop all by yourself.
Numerous themes. The WooCommerce Theme Store or marketplaces like envato offer you a wide range of design templates to choose from, so you can select one that fits you and your vision best. But you can also change the provided designs according to your wishes if you have the necessary technical knowledge.
Flexibility and control. Hundreds of extensions help you to improve your WooCommerce shop. In the Extensions Store you can find extensions that make payment management, marketing and other tasks easier and increase your sales figures. If you have the technical know-how, you can also add your own extensions to optimise your online shop. Or you can hire freelancers to program a plugin for your needs. As you can see: with WooCommerce you can do anything!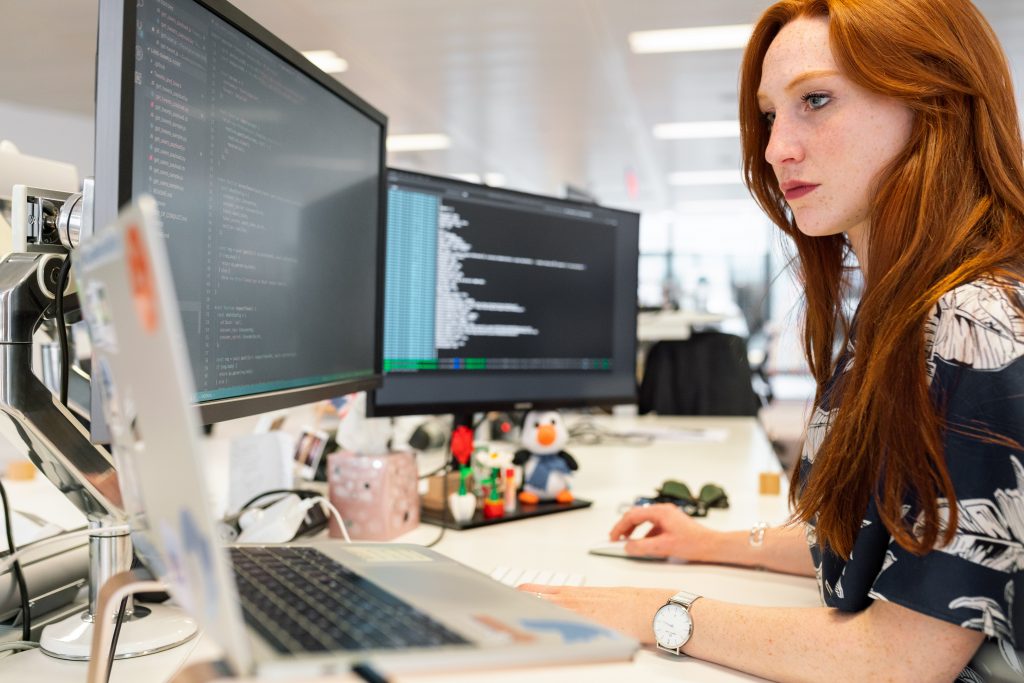 WordPress as a basis. Based on the most popular content management system, WooCommerce offers you plenty of options for setting up and managing your online shop. If you have already created your website using WordPress, setting up your shop with WooCommerce is child's play.
Fast loading times. The speed of your website influences your conversion rate, meaning the ratio of website visitors to transactions (such as the purchase of an item). In a nutshell: the faster your website, the better the chances of a sale. A high conversion rate also improves search engine optimisation ("SEO") which increases your chances of a high Google ranking.
Low costs. The WordPress plugin itself is free of charge. If you integrate WooCommerce into your existing homepage, you do not have to pay any additional costs for webspace or domain. You only pay for paid extensions or themes. However, even here there are plenty of free options that keep the costs for your online shop low.
Drawbacks
But despite all the benefits of the software, there are also a few drawbacks that you should consider when choosing WooCommerce as your shop system.
Time consuming setup. The biggest disadvantage of WooCommerce is that although the setup of your online shop is rather easy, it takes relatively long. The documentations will help you with the setup, but there are many steps to complete a shop which require some stamina. In case of questions, the WooCommerce forum can help you. There, you can exchange information, tips and knowledge with other WooCommerce users. But be aware that it might take a little longer to find the right post for your question.
Limited number of free themes. Although there are some free design templates for your shop, they can only be adapted if you have programming skills. The better choice is therefore often the purchase of a theme, that meets your expectations perfectly.
You are responsible for your performance and safety. In order to keep your online shop up to date, you are responsible for the updates of your shop and all integrated extensions. Since not all extensions are immediately adapted to the latest updates of WooCommerce, conflicts can occur occasionally. Also, you must take care of the security of your website yourself. To protect your WordPress website from hacker attacks, you should update it regularly and use security plugins if necessary.
Not very suitable for large product ranges. A WooCommerce shop with too many products quickly becomes confusing. Depending on where you host your webshop, the performance of your website can be affected by too many items. With WooCommerce you should always keep your product range manageable, also to optimise your search engine ranking.
So? Is WooCommerce the shop system for you?
If you are patient when setting up your online shop and ideally have the technical know-how, WooCommerce as a shop system opens up many possibilities. You can flexibly adapt the open source plugin to your needs and create your dream shop. There are already a lot of free and paid extensions that will help you. In the following, we will introduce you to seven of them so that you can directly start setting up your shop.
7 Useful Extensions for WooCommerce
1. Shirtee.Cloud Plugin für WooCommerce
With the free Shirtee.Cloud Plugin for WooCommerce you can import, promote and sell your custom designed print-on-demand products in your own WooCommerce store. As your print-on-demand and fulfilment partner, we take care of the production and shipping of your products. We only produce items when they are actually ordered, which saves you money and protects the environment. Download the free plugin now and create your print-on-demand collection from over 4000 product variations.
2. Direct Checkout for WooCommerce
By integrating Direct Checkout you simplify the ordering process tremendously. After selecting a product, your customers will be forwarded to the checkout immediately and don't have to add the product to their shopping cart first. The free plugin speeds up the buying process in your online shop and reduces the number of cancelled purchases.
3. WooCommerce Multilingual
Use WooCommerce Multilingual to run your online store completely multilingual and thus reach customers from all over the world. With the free extension you are able to translate all your products, categories, attributes and sites of your e-commerce website (including checkout) in nine different languages. It also allows you to send emails to your customers in their language and opens up the possibility to use different currencies based on your customers' location.
4. YITH WooCommerce Zoom Magnifier
With the YITH Zoom Magnifier, your customers can view your products in detail when hovering the mouse over a product photo. The zoom effect helps them to check the quality of your products and supports them in their purchase decision. By giving your customers a closer look at your products, you can also prevent possible returns.
5. WooCommerce Bulk Discount
To encourage the sale of larger order quantities, you can use the WooCommerce Bulk Discount Plugin. It allows you to grant your shop visitors various discounts. For example, you can offer your customers a discount of 10% for orders of five or more items. Or you can provide a fixed discount of e.g. 10 € for an order of ten items or more. You can choose the one you like best from various discount campaigns.
6. Points and Rewards for WooCommerce
With the free version of Points and Rewards for WooCommerce you can add a customer loyalty programme to your webshop. You can credit your customers with loyalty points for various promotions, which they can then redeem when buying a new item. Your customer collects points when they log in to your shop, share links to your products or buy items you have selected. You can also use the plugin to establish a member system and increase customer loyalty even further.
7. Stripe
The free plugin allows your customers to choose from a variety of payment options. Stripe supports payments by credit/debit card, SEPA direct debit, Klarna, Apple Pay and many more. For payment via PayPal there is an additional plugin.
To create your own print-on-demand portfolio for dropshipping products, download the free Shirtee.Cloud Plugin for WooCommerce now.
Sources:
https://www.netz-gaenger.de/blog/wordpress-tutorials/die-besten-woocommerce-plugins/
https://kopfundstift.de/wordpress-shop-plugin-woocommerce-vorteile-und-nachteile/
https://raidboxes.io/blog/ecommerce/woocommerce-die-vorteile-nachteile-des-beliebten-shop-plugins/
https://www.agentur-kreativdenker.de/42-prozent-aller-onlineshops-werden-von-woocommerce-betrieben/#:~:text=Das%20macht%20einen%20Marktanteil%20von,von%20Magento%20mit%205%20Prozent.