You are planning to open an online shop to sell print-on-demand products via dropshipping? For being successful in e-commerce, your shop should be well-structured, attractively designed and intuitive to use. Only then, all visitors of your website will be able to find their way around. Besides, you also need a secure payment system and how was that again with data protection? Whether Shopify, probably the most popular online shop system, is the right solution for you and what all this has to do with snowsboards is explained in this blog post.
What is Shopify?
Shopify provides online shop owners a convenient all-in-one solution for setting up and running an online shop. Based on the modular system, you create your own shop within minutes. Using the wide range of free design templates, you can customise the look and feel of your shop to suit you and your brand. Your online shop is then accessible online without additional web hosting and domain costs. Your Shopify shop is responsively designed and therefore automatically usable on mobile devices. Shopify was developed in 2006 by Tobias Lütke from Koblenz, who actually just wanted to sell snowboards online.1 Since he was not satisfied with the solutions offered at the time, he simply programmed his own. Today Shopify is one of the biggest online shop systems worldwide and offers you the possibility to create a professional online shop even without any knowledge about technology and design.
After a free two-weeks trial you can choose between three different price models:
Basic Shopify: $29 USD per month
Shopify: $79 USD per month
Advanced Shopify: $299 USD per month
In addition to the monthly fee, Shopify charges you a sales commission percentage and credit card fees that differ depending on your customers' payment method. For newcomers to e-commerce, the Basic Shopify model is all you need. The more expensive options allow you to create up to 15 employee accounts and generate more sophisticated reports.2
Benefits
The worldwide success of the all-in-one shop solution speaks for choosing Shopify as your shop system. You will find out what other benefits Shopify has to offer in the following section.
Quick and easy to set up. Shopify's intuitive interface helps you set up your online shop with your preferred domain in minutes. The modular system ensures that you can create your own online shop step by step, without any programming skills. There are also templates for legal texts such as terms and conditions or an imprint, which you can adapt to your needs.
Technology is provided for. There are no additional web hosting or domain fees when you create your online shop via Shopify. In addition, the Shopify server structure is built to handle high traffic and keeps your shop online at all times. Your shop is automatically optimised for mobile devices and therefore also looks good on smartphones and tablets. This makes it easy to browse through your product portfolio on the go.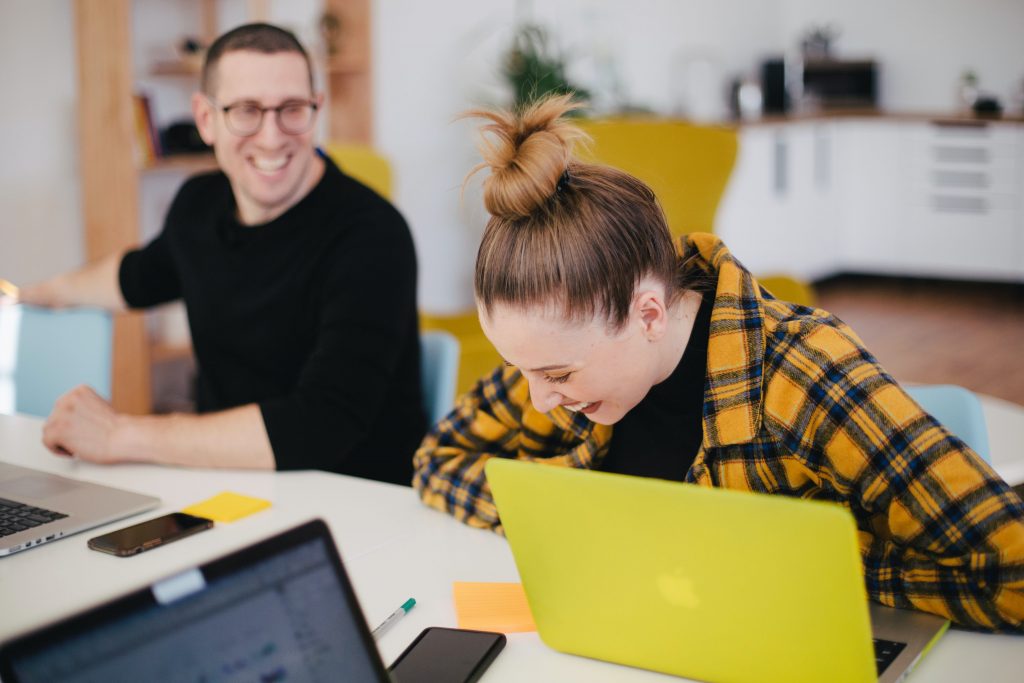 Super adjustable. With Shopify, you have plenty of options to customise your online store just the way you want it. The Shopify Theme Store lets you choose your favourite design from hundreds of themes, many of which can even be customised by editing the source code. The Shopify App Store offers you countless extensions on subjects such as marketing, customer support and dropshipping. With one of the many SEO tools you can ensure that your website achieves a higher ranking on search engines like Google & Co.3
High security. With Shopify, you don't need to worry about website and payment security. The hosted solution ensures that your online store remains secure by providing regular server maintenance and upgrades. You can use the SSL certificates provided by Shopify to encrypt your data. The most popular payment options are already included in Shopify, so you can get started right away.
24-hour support. Shopify support is always available if you are unable to resolve your issue with the Shopify Help Center. You'll find answers to the most frequently asked questions and step-by-step instructions for managing your online shop.
Drawbacks
But Shopify is not the right choice for everyone. After all, the shop system has a few downsides that you should consider in contrast to its many advantages.
Difficult pricing. Shopify will charge you a 2% commission and credit card fees in addition to the minimum monthly fee of $29 USD. Depending on how many products you sell, these costs can be quite high. The use of PayPal as a payment option can be added free of charge as a Shopify App. However, you will pay PayPal transaction fees for each sale. If you use Shopify Apps that require payment, monthly fees will also be charged.
Limited multilingualism. Shopify has no built-in function for multilingual shops. Only with a third party plugin such as Multi Lingo a Shopify store can be made available in multiple languages. But not all themes support the use of these plugins, so you may need to change your theme to offer your shop internationally.4
Moving is difficult. Another disadvantage of the all-in-one solution is that a possible move to another shop system can be difficult. If your store is hosted via Shopify, but you want to change, you cannot simply transfer your code to another system. Instead, you have to import your products one by one into the new shop system. But there are third-party apps that will help you with this as well.5
Useful Apps and Tools
Shopify comes with an enormous range of functions for shop and product management, marketing and analysis. The Shopify App Store also offers you countless plug-ins for customising your shop. Here you can find free and paid apps ranging from design to accounting.
Plug in SEO
There are numerous Shopify apps for SEO optimisation. One of them is Plug in SEO. The free version checks the pages of your shop for SEO problems and gives you tips on how to fix them. The correct methods for search engine optimisation will help you to achieve a better Google ranking with your online shop. The paid plan automatically optimises your shop and provides you with instructional videos that will help you becoming an SEO professional. You can also test the app first to get to know the functions.
Kit
Another way to raise awareness for your products is the virtual marketing assistant Kit. You can use the Shopify app to promote your products on Facebook and Instagram via chat. To do so, you enter instructions in the free app via Facebook Messenger or SMS about which products should be advertised in which way. The artificial intelligence works proactively. It tells you how successful your ads are and makes recommendations for further measures such as retargeting campaigns. There are no costs at all for you to use Kit. You only pay for actual placements of ads on Facebook or Instagram.
Sumo
To turn a first-time customer into a loyal long-term customer, customer loyalty programmes such as Smile: Rewards & Loyalty from Smile.io can be very helpful. With the most popular customer loyalty programme on Shopify, you can start for free and increase your customer loyalty using loyalty points, referrals or a VIP programme. Your customers collect points through actions like creating an account, ordering a product or writing a review. These points can then be redeemed for discounts, free shipping or free products. With the VIP programme, you can increase customer loyalty by giving them access to special products or participation in competitions, for example.
Yotpo: Photo & Product Reviews
When buying a product, the satisfaction of customers who have already bought this product is extremely important. The free Shopify App Yotpo: Photo & Product Reviews helps you make your products more appealing to new customers by featuring reviews, customer photos and Q&As. Having a positive review of your product can make a big difference to customers' buying decisions. Yotpo collects all reviews, photos and Q&As so that you can also share photos of happy customers via your social media channels.
Shirtee: Print-on-Demand
With the free Shirtee Shopify App you can design your own print-on-demand products and import, promote and sell them in your Shopify store. As your Print-On-Demand, Dropshipping and Fulfillment Partner, we take care of production and shipping for you. We only produce your items when they are actually ordered, saving you money and protecting the environment. We also provide amazing features like warehousing, branding and returns management for your Shopify shop. Use these services to store your items in our warehouse, add branding options (e. g. neck labels) to your products and let us take care of your returns. Download the free app now and create your print-on-demand collection out of more than 4000 product variations.
Conclusion
The simple creation of a Shopify Store makes the all-in-one solution attractive to inexperienced shop owners and those with small to medium-sized shops. To test Shopify first, you can start a two-week trial period and get to know the shop system. Shopify offers you secure and scalable hosting so that your shop can grow without any problems. Your own webshop can be created on the basis of numerous themes and adapted to your own wishes. However, the running costs can become quite high, depending on your pricing model and sales volume. Also, the fact that multilingualism is not a standard feature can be a problem for you if you have an international target group. Most adaptations can be solved by integrating free or paid apps. If you are interested in Dropshipping & Fulfilment and you want to sell your own print-on-demand collection, Shirtee.Cloud is the perfect app for you.
1 Source: https://www.shopify.ca/about
2 Source: https://www.shopify.ca/pricing
3 Source: https://rocketramp.de/vorteile-von-shopify-10-gruende-es-zu-lieben
4 Source: https://buero-huegel.de/artikel/shopify-nachteile
5 Source: https://www.templatemonster.com/blog/de/shopify-seine-vor-und-nachteile