It's starting to get very christmassy and we're slowly getting into a contemplative mood. As it gets cold outside, business is really heating up! In this blog article, you'll find out what you and your e-commerce business can expect during the Christmas season and steps you can take to be prepared.
Print on Demand in the Christmas business
Print on demand is becoming more and more popular everyday. Why you ask? Because the small business owners want to fulfil their dreams by putting their designs and ideas into action. Nowadays you can become extremely successful through it, as proven by many.
It is especially worthwhile to start your own business during the Christmas season. However, in order to do so, you should be well prepared for this time of year. There are numerous pitfalls to avoid. So to make sure this doesn't happen to you, we have summarised some key information and tips below. All so you can keep everything running smoothly in your Christmas business.
E-commerce is booming!
E-commerce is one of the fastest growing industries. In recent years, online businesses have continued to grow more and more successful. This was especially the case in 2020 where the e-commerce business boomed and is expected to continue in 2021. In Germany alone, the turnover in B2C e-commerce amounted to €72.8 billion in 2020. This means that turnover has increased by 23% compared to the previous year. According to Statista1, the fashion and accessories sector is the clear winner.
To make sure your e-commerce business really takes off this Christmas, we have summarised a few trends from this year, where sales are almost guaranteed.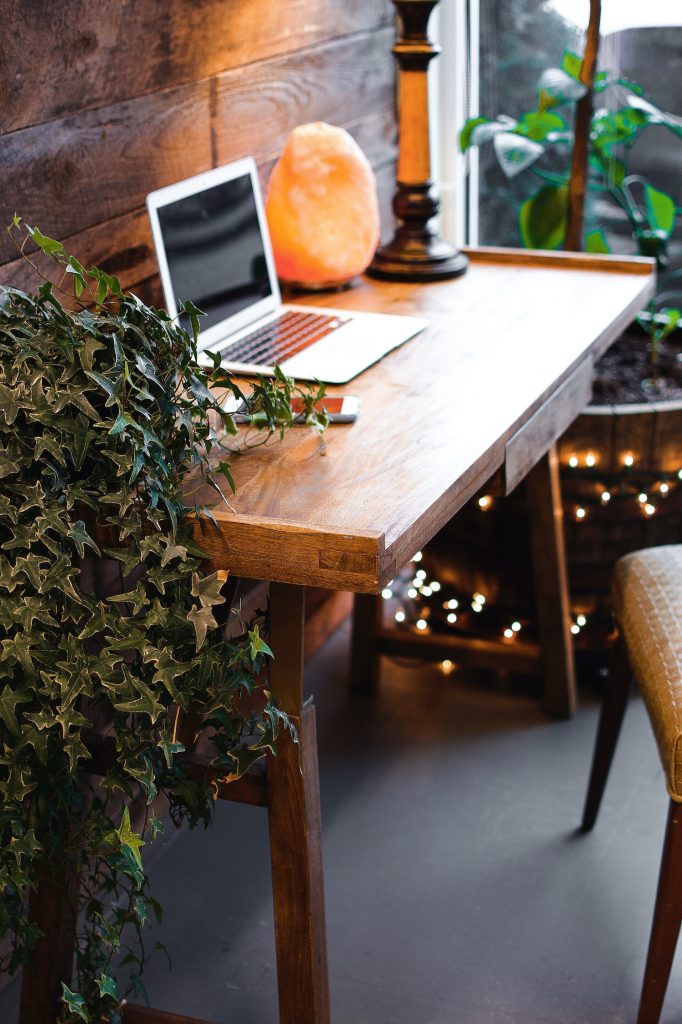 1. Sustainability & Naturality
Sustainability is one of those "trends" that are really significant and necessary for us and the environment. At Shirtee.Cloud, for example, we use plastic-free packaging and sell reusable items like water bottles and tote bags. Integrating such items into your shop makes sense if you want to reach a large target group. This way you create added value for your customers, but at the same time your shop contributes to a more mindful use of the earth and its resources.
The trend towards naturality goes hand in hand with sustainability. Going outdoors, camping and on adventures are more trendy than ever before due to the pandemic. So providing organically and fairly produced products, enamel cups for the next camping trip or the wooden keychain with your design on it are particularly suitable.
2. Vintage
The "good old days" are also totally on the rise. Whether 80s, 90s or 2000s, the retro look is back in style! From records and cassettes to vintage cars, nostalgia shows no limits. So maybe your retro designs will soon be on the wish list of some vintage lovers.
3. Home workout or dinner-at-home
Many people have switched to working out at home in 2020 and have continued to stick with this through 2021. Whether it's an at home workout or a gym, comfortable and nice sportswear is always a necessity for the more athletic among us. But comfortable sweat-wear is not just for sports! I'm sure many of you have experienced this before: it's Christmas, there are freshly baked biscuits to your left and your favourite chocolate balls to your right. Suddenly your belly has doubled in size. All your customers will be grateful when they find the comfortable sweatpants or the oversized hoddie in your shop. And if there's still something left over at Christmas, the leftovers can be stored in our lunch box with laser engraving.
4. Be YOU
Stay authentic and focus on what you enjoy most. Of course, you can focus on what your target group wants you to do and what is trending at the moment. Nevertheless, you should not lose sight of your passion. Your business and your designs/products should reflect you.

Bottlenecks in the Christmas business
This year, e-commerce faces a special challenge during the Christmas period. Bottlenecks are already noticeable on construction sites and within production of many sectors. It is assumed that these bottlenecks may last through Christmas. Like last year, delivery problems are to be expected this year, especially from the Far East. For this reason, we must all prepare ourselves particularly well for this year's Christmas business and take appropriate measures. 2
What can you do for your Christmas business?
Don't worry, there are a few ways you can ramp up your e-commerce business for the Christmas season. This way, your online shop won't get into trouble. Just follow our tips in the upcoming section.

1. Start sales early
Last year proved that something can always come up that you don't expect. The Christmas trade is starting very early again this year. Due to the above-mentioned bottlenecks, it can be assumed that people will pick up their presents a little earlier than in previous years to be on the safe side. Therefore, start early with sales and marketing for the Christmas trade. This also reduces the likelihood of packages arriving too late, making sure your customers are guaranteed to be happy.
If you want to get more tips for a successful Christmas business and marketing ideas for the cold season, then take another look here.
2. Communicate order deadlines
You should make your customers aware of the order deadlines. This way, late gifts and dissatisfied customers are less likely to occur. Communicate transparently about the deadlines in your shop and don't forget the deadlines of the parcel services. A pop-up or banner in the shop is particularly suitable for drawing attention to any kind of information or updates.
3. Enter into cooperations
The bottom line is that the current situation has shown us how important friends and family are. Cohesion has become a priority in the time of distance. Do you know people who share your passion or also run a similar business? Are there people in your environment or on social media with whom a cooperation would make sense? A well-planned collaboration can work wonders. You create more reach for each other and support each other at the same time. "Shoutouts" on Instagram or jointly created designs are just a few examples.

4. Keeping customers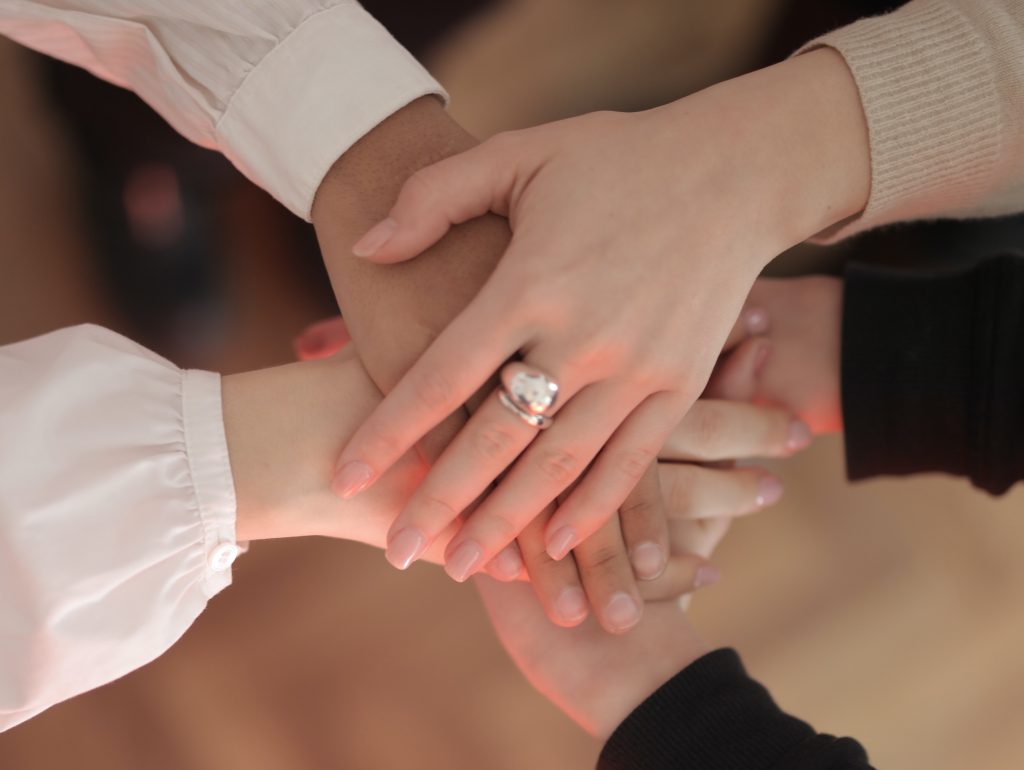 Even if you didn't start your business at Christmas time, it's important to give your customers a reason to order from you again. With businesses, it's always important to know who's behind the work. So introduce yourself – whether on your website or your social media channels. Thank your customers, for example, with a self-written card enclosed in the package.
Trust a strong e-commerce partner!
Especially in dropshipping, you have to be able to rely on your business partner. Unlike other business models, you are dependent on the processes of your fulfilment partner. If the warehouse is empty, the machines are broken or there are too few employees, your customers will have to wait for their gifts. You end up getting the bad reviews and this can cause you to lose the big profits.
We know the Christmas game only too well and have made the appropriate preparations early on. Because we know how important smooth operations are for your business!
We stocked up early so that there are no unplanned bottlenecks at Christmas.
Our machines are newly serviced. Before we start printing 24/7 again, we have put our babies through their paces and made any necessary repairs.
This year we purchased the Autostore, which automatically provides orders from our efficient cube warehouse.
We have optimised our processes over the year and hired new staff to be as prepared as possible for Christmas.
Thanks to our reliable support system, we can solve all your queries and problems quickly and efficiently. Usually within 24 hours!
The Christmas season can be unpredictable, but we have identified and implemented many optimisation potentials over the years. We are constantly working on optimising our processes, such as production or delivery. This means that the products are better and reach your customers faster.
And now it's time for Christmas shopping!
On your mark… get set… go. With our tips and your gut feeling, you're sure to get off to a good start this Christmas.
If you have more ideas to make business a little easier over the Christmas period, feel free to share them in the comments below. And now, good luck with your online business!
Sources:
1 Statistics on E-commerce sales from Statista.
2 Report on delivery problems by Spiegel