Every year again… the best selling time of the year is just around the corner. Although almost everything was different this year: Christmas is and will remain one of the best ways to increase your print-on-demand sales. Because this year, more people than ever before will do their Christmas shopping online. This also means that this year, there are more companies that will focus on online business. This blog article will show you how to stand out from the competition with a top quality online store and creative marketing strategies.
12 Tips for Shop Improvement and Marketing
To help you get the most out of this Christmas for your online business, we have put together these 12 tips. Just let yourself be inspired and realize what suits you and your store. By focusing on online shopping, you have the best chance to win new customers and convince them of your services this year. We have divided our tips into two categories: Tips for your store and Christmas marketing.
Tips for Your Store
Before you draw the attention of new customers to your products and your store, you should get it up to date. Because only when your store looks nice and works smoothly, your products will be sold.
1. Update Your Store
When setting up your online store, make sure that it is clearly structured and visually appealing. Is it easy for someone visiting your store for the first time? If the answer to this question is "no", there is a lot to do. Restructure your store so that it is easier to navigate. If necessary, adjust your product categories or change the design. How about a winter look for your store around Christmas time? Also place the products that are best suited as gifts on your homepage. That way, new customers will find what they are looking for directly.
If you host your store yourself, provide enough resources for the advent season. Also remove plugins, apps and themes that you no longer use to save resources. This will ensure that your store remains accessible and runs smoothly even at higher access levels.
2. Responsive Design
More and more people are doing Christmas shopping on their smartphones. That's why you should make sure that your store looks and works great on mobile devices. With this Google tool you can quickly check if a website is mobile-friendly. If you use Shopify as your store system, you can choose from a wide range of themes that are already optimized for mobile devices. For WooCommerce, there are plug-ins like WPtouch, with which you can easily optimize your store for mobile devices.
3. Choosing the Right Product Photos
If new customers come to your store, you have to convince them with attractive product photos. You can draw attention to products by presenting them "in action". Show what a t-shirt looks like when worn or fill your self-designed cup with hot coffee. If you can't take product photos yourself, websites like Placeit can help you create mockups. However, you should always use realistic photos or mockups. That way you give your customers the opportunity to get a genuine impression of your products.
4. Christmas Texts
To create a Christmas atmosphere in your store, you can customize both the design and the texts on your website. With a few small changes in headlines or product texts, you can make your customers smile and yourself sympathetic. Even your automatic e-mails (like order confirmations) can be "Christmasized" in no time at all. However, always think about what suits you and your brand. Then your store will be remembered even after a long time.
5. Christmas SEO
You probably know this yourself: there are only a few weeks left until Christmas and you don't have a present for your best friend yet. Or your mother. Or your niece. Or or or. Make sure that your products will appear when people are looking for a "Christmas gift for children", for example. You can also achieve this by modifying your product texts. Additionally, you can place Christmas SEO texts in your store to boost your Christmas sales. If it suits your store, add a "Gift Ideas" category where you list the bestsellers in your Print-On-Demand collection. This can also improve your Google ranking.
6. Customer Reviews
Humans are social beings. Therefore we often rely on the opinion and experience of others. You can use this for yourself by integrating reviews and photos of satisfied customers into your store. Positive reviews can help you to convince indecisive customers of your products. The integration works for Shopify with apps like Yotpo Product Reviews & Photos.
Christmas Marketing
Your store looks great, your texts create a Christmas atmosphere and happy customers report on your website about their shopping experience. In other words: your store is ready for Christmas! But in order for new customers to become aware of your products, you will need the right marketing.
7. Show Some Humanity
2020 was not easy for any of us. Show that there are also good people behind your good products. No matter what form of communication – whether in your e-mails, your store or posts on social media – show humanity. This helps your customers to identify with you and your brand and creates a stronger bond.
8. E-Mail Marketing
In order to get existing customers to do their Christmas shopping in your store, use the good old e-mail marketing. In your newsletters you can introduce the latest products, special gift tips or time-limited discount campaigns. Make sure you have the permission of your customers to do so.
9. Social Media Marketing
In addition to sending emails, your social media presence is also important. Check again whether your company profile is up-to-date on all relevant platforms. Then you can start to develop a plan for your Christmas marketing. Here you can easily offer information about new products or special discounts. You can also place ads on Facebook and Instagram that are tailored to your target group to reach new customers.
10. Advent Calendar
One of the most proven marketing ideas for Christmas is a special Advent calendar. Inspire new and existing customers with discounts, competitions or fun facts about your brand. For example, you can give away a product every day among all new Instagram followers or organize a Christmas quiz. It's up to you how sophisticated you want to make your Advent calendar. Again, you score points with personality. So instead of just showing the discounted product, for example, try a selfie video in which you present it. Or let your employees present their best baking recipes for Christmas cookies. This way you can easily establish a personal connection to your customers.
11. Discounts, Discounts, Discounts
To make your store especially attractive, advertise your products with Christmas discounts. You can reward your customers with reduced top sellers or offer free shipping for orders above a certain value. Marketing classics such as the 2-for-1 model or a free product per order are also available at Christmas. There are no limits to your creativity. Offer discounts that suit you and your budget and thus promote your Christmas business.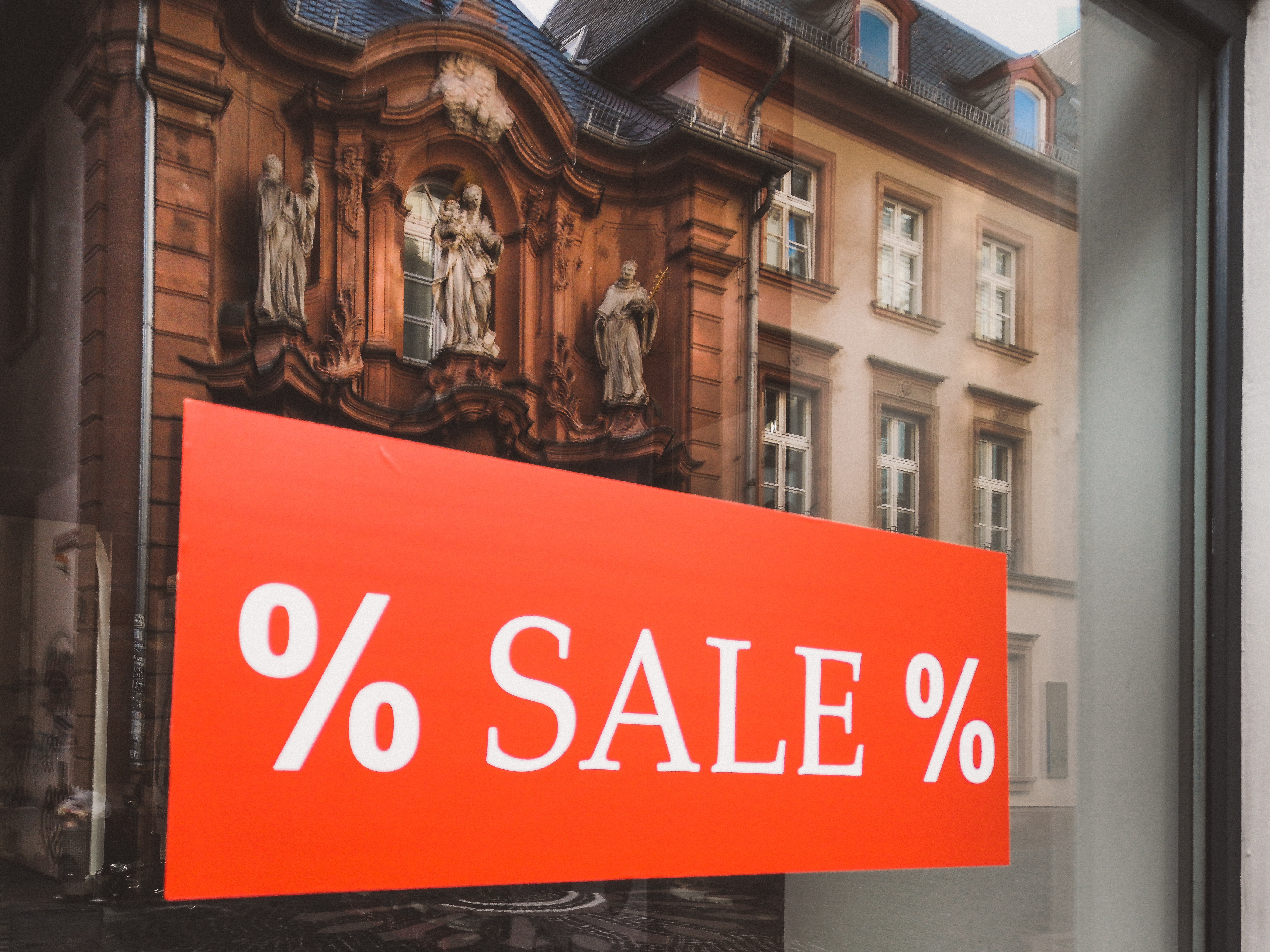 12. Easter Eggs for Christmas
If you like it a bit more special, try an Easter egg in your online store. Hide a small picture or symbol somewhere on your website and reward the seekers with advantages like free shipping or a free product. This way you encourage your customers to browse through your entire store and add one or two Christmas gifts to their shopping cart. If you have hidden the Easter Egg well, advertise the campaign on social media and in your newsletter.
Tighten the reins!
I hope you were able to gather some ideas in this blog post on how to prepare your online business for Christmas. Since there are only a few weeks left until Christmas, you better start right away and get your store ready for Christmas. Afterwards, you can use e-mail and social media to draw attention to your products.
Can you come up with more ideas for your store or marketing to get the most out of the Christmas season? I am excited to read your suggestions in the comments!
Header: Sarah Pflug
1 Photo by Benedikt Geyer on Unsplash