Two of the most important days in e-commerce are just around the corner. May 9 is Mother's Day and shortly after that, May 13, is Father's Day! Both of these holidays are definitely two of the biggest in print-on-demand sales. In fact, you could say that Mother's Day is the second Christmas for the t-shirt business. But because everything has changed since last year, there's no merry go round of bowling alleys or boller cart ride this time. Despite (or maybe because of) this, Mother's Day and Father's Day are perfect occasions to send some love to our favorite adults this year. With the right print-on-demand products, you can provide your customers with the opportunity to be close to their families again, even in times of social distancing.
In this blog post, you'll learn how to get ready for Mother's Day and Father's Day in four easy steps. I'll show you how to prepare your store or marketplace and which products and designs sell best. You'll also get tips on useful marketing strategies that will help boosting your holiday sales.
1. Prepare Your Sales Platform
Whether you sell in your store or on a marketplace, update your sales platform to make the most of Mother's Day and Father's Day. First, you should update your product descriptions, product texts and search terms. Especially when selling on major marketplaces, your texts need to be on point. According to Bloomreach, 55% of buyers start their product search on Amazon. Think about how your target customers search for a Mother's Day or Father's Day gift. Which words and word combinations do they use? What categories do they browse in search for the perfect gift? If you text cleverly, you'll rank higher in searches. This is also true if you sell your products via your own Shopify store, for example. Here, well thought-out product titles and texts can generate more traffic, too.
You can also display your Mother's Day and Father's Day products on your front page. Use pop-ups and banners to draw attention to your gift ideas. Alternatively, you can create a specific sub-page in your store. If you offer promo codes, free shipping or other special conditions, communicate them in your online store. For example, implement a pop-up on a specific product page to promote a "2for1" promotion. This way you increase your chances of even more sales! But be careful: don't overload your store with pop-ups and banners. Only choose ideas that fit your store and offer your customers genuine value. This is the only way to provide a comfortable shopping experience.
2. Update Your Product Portfolio
In addition to a well-organized and prepared store, the selection of your products for Mother's Day and Father's Day is crucial. If you already had seasonal products in your assortment in the past years, you can simply add them again. Or, you can expand your portfolio with new products. The absolute best-selling gift for mothers and fathers are mugs. After all, along with flowers and chocolate, personalized gifts are particularly popular.1
Also, pillows, blankets, phone cases or doormats are popular gifts. And of course, you can also sell special Mother's Day and Father's Day t-shirts. When choosing products, be careful not to overload your store. Always choose your print-on-demand products focusing on your target audience. Avoid offering hundreds of products that have nothing to do with your brand. Instead, focus on hand-picked items that you promote properly. This will save you unnecessary administrative work and increase your sales opportunities at the same time.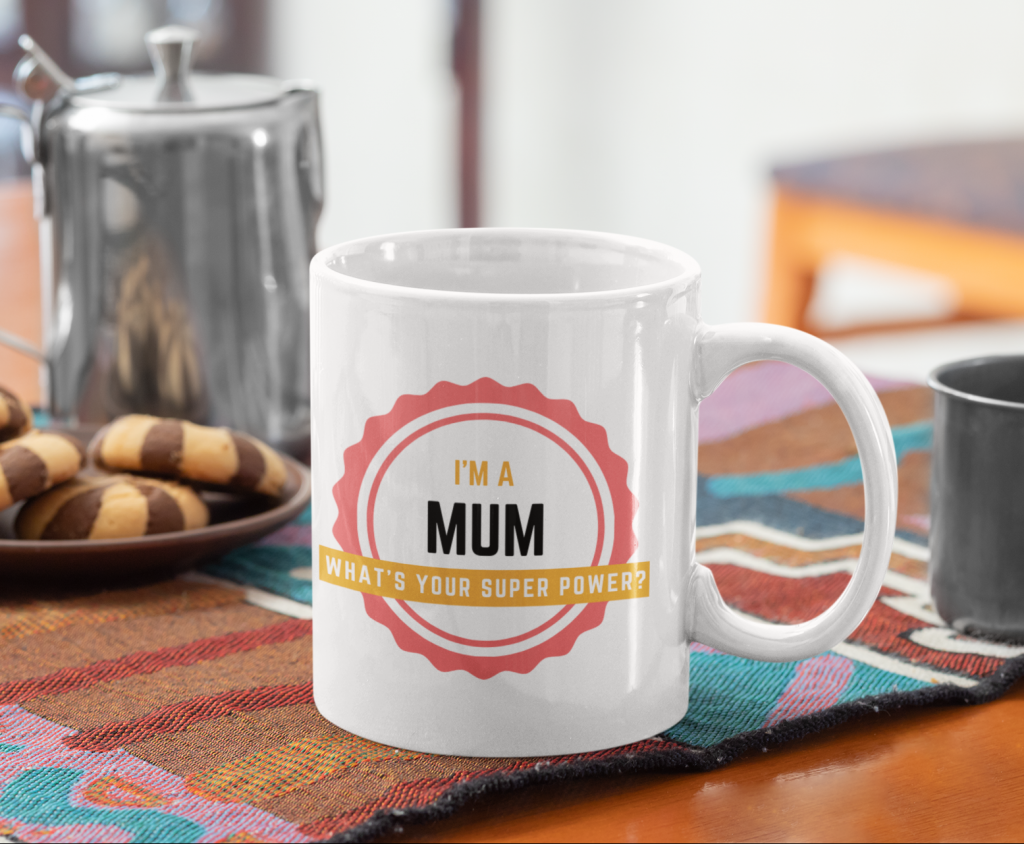 3. Choose the Best Designs
Once you've decided on the right products, it's time for your designs! This year you can focus on two things. First, there are of course a variety of possible motifs that Mother's Day and Father's Day provide in general. Secondly, you can address the current situation with your designs. Moms and dads are happy about POD products with funny slogans, pets or hobby-inspired designs. For inspiration, browse the Shirtee Mother's Day and Father's Day categories to come up with new ideas for your designs.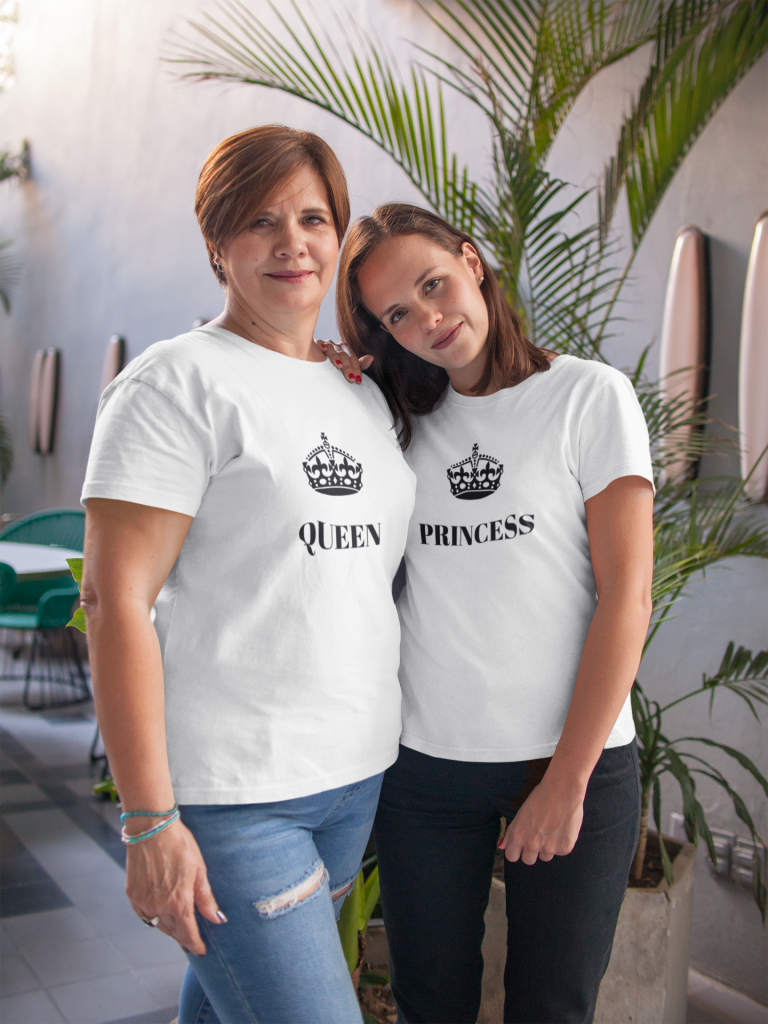 You decide which designs fit your online store. It doesn't have to be super colorful, eye-catching designs that scream "I LOVE MY CHILDREN". Sometimes, moms and dads are happy with a simple mug that looks great on the shelf (like this enamel mug). You can also just redesign your best-selling products for the holidays. Example: If you sell print-on-demand for basketball fans, design a shirt that says "I only raise Ballers." Another cool idea: design matching T-shirts for both parents or one parent and child. This way your customers are connected to their loved ones even in times of a crisis.
4. Use Effective Marketing Strategies
The last and probably most important step is the use of effective marketing strategies. After all, the nicest store and the best products are of no use when no one knows about them. Therefore, promote where your target audience is active. You can advertise on popular social media platforms like Facebook or Instagram, but also place ads in blogs and forums. Make sure to start early enough to post content around Mother's Day and Father's Day on "your" social media platforms. As a starting point, giveaways are a cool way to promote your products and grow your mailing list. Or you can ask your customers for their product wishes.
With Facebook Shops, you can sell your products directly through apps of the Facebook family. If you don't have a Facebook Shop yet, you can connect your Shopify Shop with Commerce Manager in no time. You can get instructions on how to set up your store here. Or you use Google's Product Listing Ads to promote your products on Google Shopping. This way, your items will show up directly in Google search. More about that here. But for this you need a Google Merchant Account. If you already have one and sell products on Google Shopping, check out Google's tips on how to use promotions.
My two final strategies for promoting your Mother's Day and Father's Day gifts are influencer and email marketing. How about mom bloggers advertising your products, for example? Collaborations open up new ways to reach your target audience and convince them to buy from your store. And as one of the most popular promotional tools, email marketing can also increase your sales. For example, a few weeks before the holidays, send an email with the top 3 gift ideas for moms and dads. You can also promote your time-limited discounts and special offers in newsletters.
Let's Get to Work!
I hope you picked up something from this blog article to get you started for Mother's Day and Father's Day this year. While the two holidays make only a part of your ecommerce sales, they are super important for your print on demand business. As with all tips, only use what fits you and your brand! Choose the right methods and start implementing them early. Then, there's nothing in the way of your success in online business.
We keep our fingers crossed!
Header: Photo by Daniel Cheung on Unsplash
1Source: https://de.statista.com/prognosen/990233/umfrage-in-deutschland-zu-den-beliebtesten-geschenkideen-zum-muttertag