A lot of parents are overwhelmed by the wide range of baby clothes. Especially with the first child, many questions come up about buying clothes for their own offspring. Being a new parent, they do not really know where to start. One thing that every basic baby outfit should include is a baby bodysuit. It is usually the first item of clothing for newborns and always with them in the first months and years. You want to offer your customers a romper suit and sell it in your online shop or on a market place? With Shirtee.Cloud you can design your own print-on-demand rompers in the blink of an eye.
Design your own baby bodysuit
Baby rompers are always needed in daily life with your own baby, because you need more than just one. Often something goes wrong while feeding or playing. This means you can play around with designing your own rompers. How about cute designs of different animals? Flowers, coloured texts and funny slogans are also long runners for printed baby bodysuits. If you like it even more personal, customise a romper suit with the name of parents or siblings. You see: there are countless possibilities to sell a baby bodysuit online with print-on-demand. Let your creativity run free!
The Shirtee.Cloud baby bodysuit is available in the colours black, nautical navy and fuchsia. It consists of 100% combed and ring-spun organic cotton. This makes it super soft and therefore ideal for sensitive baby skin. In addition, the ink is water-based and biodegradable. The textile and print quality makes the romper suit especially long-lasting. When treated well, a printed baby bodysuit can be used not only for a few months, but for years. When the child grows, you can simply replace the romper suit with a larger version and give the smaller one to younger siblings, friends or family members.
With a romper suit in your print-on-demand and dropshipping product portfolio, you have numerous possibilities. You can promote your online business with it as an additional dropshipping product or open a new online shop for parent and baby products. The most popular shop systems are Shopify and WooCommerce, which we have already introduced to you on this blog. With Shirtee.Cloud you can also sell on popular market places like Amazon, eBay or Etsy and profit from their huge audience.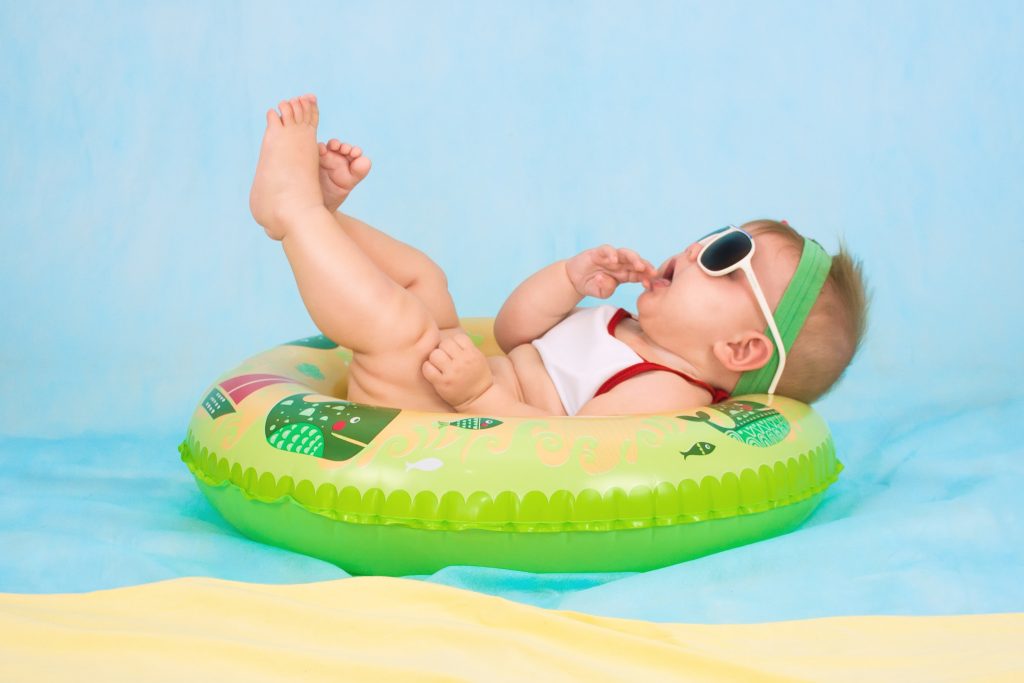 Handy and comfortable
A romper suit is cosy for babies and very handy for parents. A long-sleeved romper suit made of organic cotton is particularly comfortable and soft. As the days get colder in autumn and winter, a baby needs warm clothing. But also during the warmer seasons a romper suit is ideal because it protects the soft baby skin on the upper body and arms from the sun. A baby's temperature can be checked with the neck test. Just place a finger in the baby's neck and feel whether it feels cool or sweaty. If it is too cold, the baby bodysuit longsleeve helps to warm up the baby again as an additional layer of onion. And if it's too warm for the baby, the body can be opened in seconds using snaps. This provides all the flexibility a baby needs in the first few months of life.
Babies like to move around a lot. The big advantage of a romper suit is that it does not slip even when there is a lot of movement and always keeps nice and warm. The baby bodysuit longsleeve by Shirtee.Cloud is available in four different sizes to design yourself: 0-3 months, 3-6 months, 6-12 months and 12-18 months. So the desire to move can be released not only during the first few months of romping, but also when crawling and making first steps.
What are you waiting for? Design your own baby bodysuit longsleeve now and sell it online with Shirtee.Cloud.