Looking for new designs for your t-shirts, hoodies or mugs? You can find suitable designs for your Print on Demand products on countless websites on the Internet. But you don't automatically have the commercial rights of use for every design. If you sell graphics, texts or images without the necessary rights, this can be quite expensive in the worst case. In case of legal disputes, you have to take responsibility.
No matter if you are new to dropshipping or already selling successfully for years: in the copyright jungle it is sometimes difficult to navigate. I'll give you an overview of which subjects you are allowed to sell on your print-on-demand products and what you should better keep your hands off. We clarify the question of who has the rights to a design or slogan and is allowed to make money with it. You will also get valuable tips that will help you find your next t-shirt design in no time. Please note: this article does not replace comprehensive legal advice, but gives you a first insight into the topic.
In this blog post you will learn why copyright, the right of use and trademark law are important for you in print-on-demand and dropshipping and how to stay on the safe side.
Why Print On Demand and Dropshipping?
The print-on-demand principle sounds almost too good to be true: you just upload your design, place it on a wide range of products and publish it online. You can sell products in your own online store (e.g. with Shopify) or on marketplaces like Amazon. Once your print-on-demand products are online, you only have to take care of the marketing. You don't need a warehouse at home and you don't have to deal with production and shipping. With Shirtee.Cloud as your dropshipping partner you can build your own brand, because we produce and ship everything in your name. In addition, you can have your own products with different labels in your design and take your brand to the next level.
As you can see: with Print on Demand and Dropshipping you can realize the vision of your own online business. It allows you to open your own merchandising store, start a fashion line or establish a second mainstay.
When designing your products, you must make sure that you own the rights to use the designs. Shirtee.Cloud is not responsible in case of copyright or trademark infringement. Even if a print-on-demand product does not pass through your hands before being sold, you as the seller are responsible for your designs. But what are copyright and trademark law?
Mine, Mine, Mine! Copyright and Trademark Law
Copyright and trademark law both protect "intellectual property". This includes intangible products that are in the possession of the respective creator. Uh… what? In plain language, these can be pictures, words, melodies, ideas, trademarks or also inventions. Which of these "intangible products" are protected in which way is defined in the legal fields of copyright, patent law, trademark law and other areas. For your online business with print on demand mainly copyright and trademark law are important, which is why I will focus on these two in this article.1
What is Copyright?
Copyright law protects the intellectual property of a single person when the necessary level of creation is reached. This means that an image or text must be individual and creative to be protected by copyright. From the moment of creation (i.e. even before publication) the creative person holds the exclusive copyright to the product. He or she determines what happens to his or her own work and who receives rights of use for it. So if you want to use someone else's copyrighted work for your designs, you need the respective rights of use. It must be specified for which form and duration of publication these apply and whether you are allowed to use a work for commercial purposes. In addition, creators have the right to receive appropriate payment for the rights of use. The copyright is valid until 70 years after the death of the author. A picture by van Gogh († July 29, 1890) could be sold via print-on-demand without any problems if it is not protected by trademark law.2
What is Trademark Law?
Also trademark law is relevant when it comes to print-on-demand and dropshipping. Because no matter whether you build up a brand yourself or let yourself be inspired by established brands – trademark law regulates how brands are protected. A trademark can be a word or an image, but also a product or an entire company. Some famous examples are the Apple logo (picture trademark), PHILIPS (word trademark) or Nutella (product trademark). Trademark protection comes into effect in Germany when a trademark has been registered at the Deutsches Patent- und Markenamt DPMA. If a trademark is registered there, the applicant or the publisher has the exclusive right to use the registered trademark. If you want to use a registered picture trademark for your T-shirt designs, you will need permission. Without this permission you are not allowed to use protected trademarks commercially. To do so, you should contact the rights holder and buy a license.3
To get information on how to register your own brand, click here.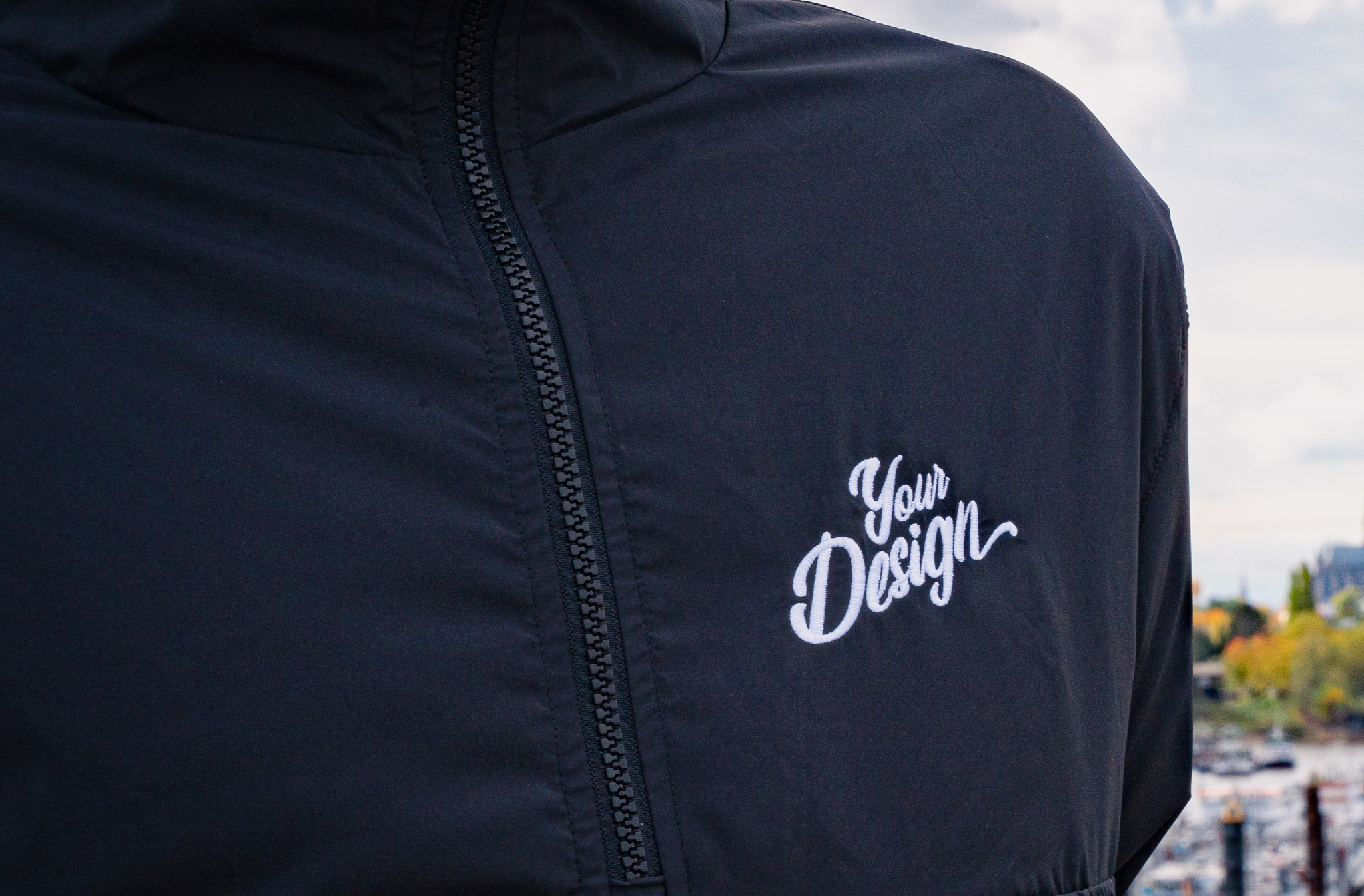 … or what?
If you violate copyright or trademark laws, this can be very expensive for you. If you use copyrighted content without owning any rights of use, the author can claim for omission, damages, destruction, recall, surrender and information. In the case of trademark rights, the owners are entitled to injunctive relief or damages. In many cases of copyright or trademark infringement, a warning is sent, claiming omission or damages. Especially claims for damages can cost you a lot as a dropshipper. Depending on whose rights you violate to what extent, immense sums can be demanded from you.1
So it's better to double-check when using legally protected content.
What Can I Sell?
Enough of what you are not allowed to use for your own print on demand collection. You are allowed to sell everything that is not covered by intellectual property or protected. This includes:4
Public domain works. These works are freely available to the public. They can therefore also be used commercially. This includes, amongst others, works of authors who died more than 70 years ago.
Royalty free images. On platforms like Unsplash, Pixabay and Freepik you will find tons of royalty-free photos with their rights of use just a click away. However, anyone can upload photos on such sites, so the images are not always available for free use. Furthermore, the platforms offer different licenses and rights of use. Make sure to check the respective website to find out how you are allowed to use the images.
Your own designs. If you create your own designs and don't use protected material for them, you don't violate any copyrights or trademark rights by selling them via print-on-demand. You yourself have all rights to use your designs.
Purchased designs. On platforms like fiverr you will find numerous designers who can work for you. If you have commissioned the design of your ideas from someone else and have secured a contract for their commercial use, you're practically safe here too. However, these designers can also violate copyrights and trademarks by using protected material. So you should check again whether the design you bought is really "clean".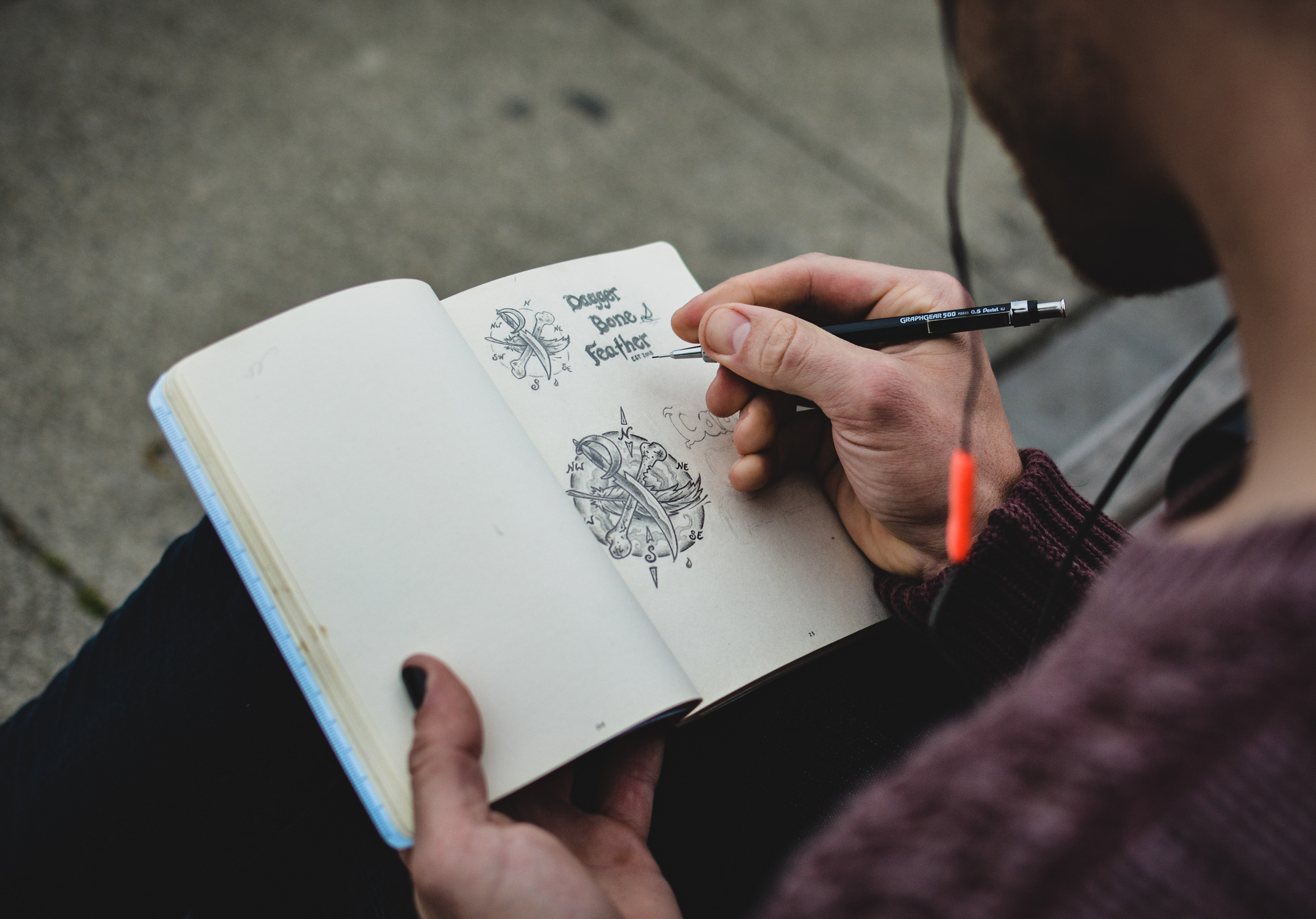 In a Nutshell
Safety first! Do not use the intellectual property of others for your hoodies, pillows or t-shirts.
Do your research. If you are unsure whether your design infringes copyrights or trademark rights, search for designs and trademarks using Google Images and the DPMA Register.
Buy designs. Once you've found the perfect design for your next POD bestseller, purchase a commercial license. On iStock, an extended license allows you to sell designs on physical products (such as mugs and hats).
Let someone else design! On various freelancer platforms countless creative people are just waiting to bring your design idea to life. Even for small money you can have printable graphics designed there.
Just ask! Why not just ask the author or publisher nicely by e-mail or phone if you are allowed to use a design? Luckily, it doesn't cost anything to ask.
Ask your lawyer. To be absolutely sure, consult a legal representative. They can give you binding information about which works you are allowed to sell.
Get to the Brushes!
I hope this article gave you a better overview of trademark and copyright law. Are you motivated to create your own designs? It's best to start right away and bring your ideas to paper and into the computer. With Shirtee.Cloud you can easily place your designs on textiles and accessories that you sell in your own onlineshop or on a marketplace.
You still have questions or ideas to get cool designs? I would be happy to read your contribution in the comments!
Header: Tree photo created by wirestock – www.freepik.com
1 Source: https://www.urheberrecht.de/geistiges-eigentum/#Massnahmen-gegen-Urheberrechtsverletzungen
2 Source: https://www.urheberrecht.de/geistiges-eigentum/#Definition-Was-ist-geistiges-Eigentum
3 Source: https://www.urheberrecht.de/markenrecht
4 Source: https://www.bpb.de/gesellschaft/medien-und-sport/urheberrecht/169971/urheberrecht-und-copyright
5 Photo: Koushik Chowdavarapu