You want to start your own online store. Great idea! Especially in difficult times, dropshipping and print-on-demand are great ways to run your own online business. Earn money from home, be self-employed, realize your own visions – all this is what the world of e-commerce has to offer you.
With Shirtee.Cloud you create your own online store in just a few minutes. But there are some things to keep in mind. Because when setting up an online store, newbies tend to make a lot of mistakes. To avoid making the same experiences, I'll show you the 10 most common beginner mistakes when creating an online store in this blogpost.
1. You Don't Have a Business Plan
To make your own online business work, you need a business plan. But don't panic! Even if you've never done it before, it's not all that complicated. A business plan will help you develop your idea for an online store into a solid strategy. Find out what exactly you want to sell, analyze the market, find out about the competition and define your target audience. When defining your target audience, create a person who represents your ideal customer.1 For the ideal customer, determine age, gender, place of residence, interests and other relevant characteristics. Keep that person in mind as you build your store to stay on the right track.
Also, you should create a plan of products and costs. After your competitive analysis, start developing your product portfolio. Offer the amount of products that gives your customers enough choice without overwhelming them. A new online shop with hundreds of products can quickly get confusing. In addition, you should offer your items at well-calculated prices.
2. You Calculate Your Prices Wrong
Especially when building your store, it is important to determine your prices carefully. If your products are too expensive, potential customers may switch to your competitors. But if your prices are too low, they might think that the quality of your products is poor. Using your competitive analysis and the information from my last blog post, you can figure out how to price your print-on-demand items.
3. You Have No Budget
Yep, opening an online store is easy. And fast. And also possible on a budget. But: if your financial situation gives you more freedom to build a store, use it! Be ready to spend money to earn money. In the beginning, you will have costs for the initial setup, test products, themes, plugins and of course marketing ( like Facebook Ads). If you start with a decent amount of seed money, it can make the beginning a lot easier.
4. You Choose the Wrong Platform
You can choose between a number of store systems and marketplaces. You can see which platforms Shirtee.Cloud integrates with here. But don't just choose the first system you come along to build your online shop. Weigh how much technical knowledge you have, how much you are willing to pay monthly or per product, how big the platform's reach should be and where your target group is active. In our e-commerce guide section, you find articles that will help you choose the right platform for you.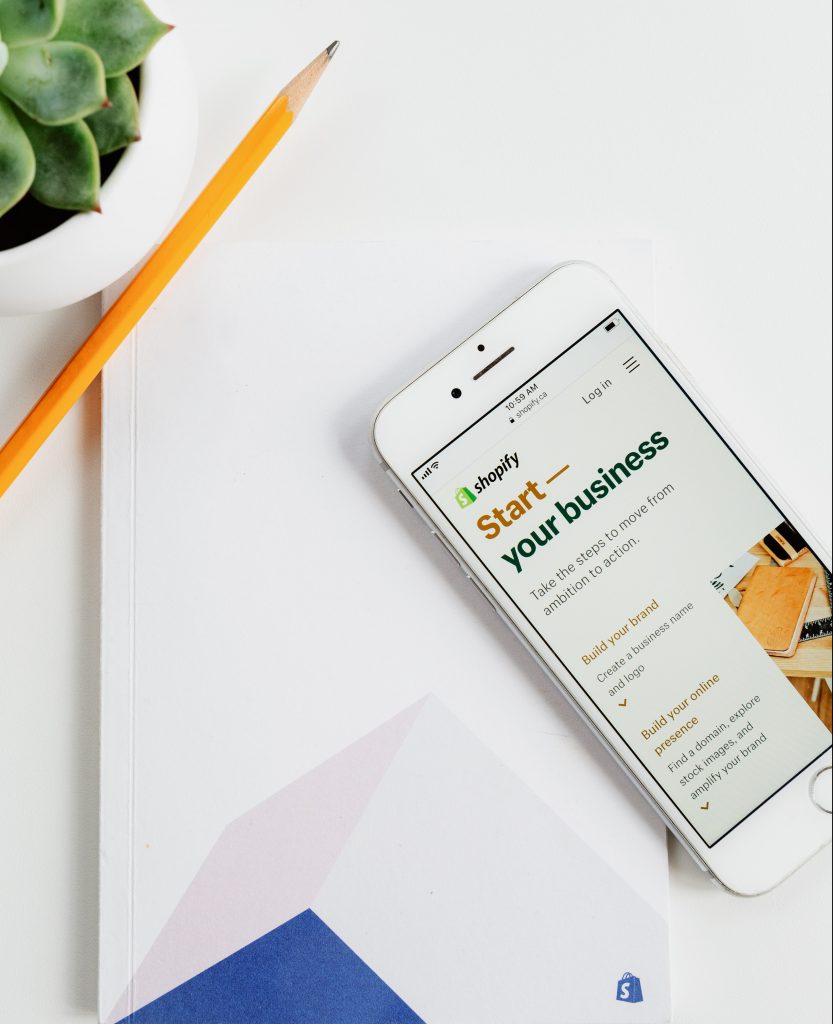 5. You Ignore Legal Issues
When creating your own online store, there are numerous legal factors to consider. Make sure you are covered by the law before you start selling your products. Only a lawyer can give you binding information. But to give you an initial overview, here are a few tips:
Respect copyright & trademark law. Only sell what you are allowed to sell. When choosing your domain, product photos and texts, and of course designs, make sure you have the necessary rights. In this blog post, I'll give you some tips on how to navigate through the copyright jungle.
Pay attention to legal requirements. According to § 5 Telemediengesetz (TMG) you are obliged to provide an imprint. In addition, you must have a privacy policy that complies with the DSGVO (DSGVO, Art. 13 para. 1). You must inform your customers about their right of withdrawal and make your prices and delivery times transparent. The introduction of general terms and conditions (GTC) is not mandatory, but can be benefitial for you. Of course, it takes more than five minutes to deal with all this. But to make your store legally compliant, you should definitely take your time!
Register a business. The Income Tax Act defines when your income is considered commercial. If you want to make profit from your dropshipping business, you have to register a trade (see § 15, Abs. 2 ITA). This is less complicated than you think – just check the information of your city's trade office. As soon as you make money, taxes become important. Check out here, what you have to pay attention to regarding tax law when dropshipping. Once again: you can only get binding information from a legal representative.
6. You Don't Care About Your Customers
This mistake is not as extensive as forgetting the legal aspects, but just as important! You can only be successful in the long run if your customers are happy. Don't skimp on time and money when it comes to customer service. The more enjoyable the buying experience is for them, the more likely they are to turn into long-term customers. Therefore, the buying process in your store should be as easy as possible. You can also keep your customers up-to-date with friendly follow-up emails. Avoid sending purely promotional emails and stick to the topic instead. For example, you can thank them for their purchase and offer them a discount code for their next purchase. Or you can ask how well your product has been received and encourage reviews in your store.
7. You Market Yourself Wrong
Even with high-quality products and a well-functioning store, your sales numbers may remain at rock bottom. In order for your store to get the attention it deserves, you need to develop effective marketing strategies. Browse through our blog for new ideas on how to market your products. But be careful: when building your online shop, the endless possibilities for marketing seem tempting. Instead of just trying everything, always keep your target audience in mind (see 1.). It won't do you any good to get your business on all social media platforms if your target audience is only active on one of them. Probably you have already found out which one that is in your business plan.
You should also have content marketing on your radar. Don't make the mistake of annoying your customers with purely promotional information about your products. Instead, focus on content that fits your target group and sparks their interest. Let's say you sell print-on-demand products for barbecue fans. How about sharing the recipe for your favorite marinade as an Instagram post? That way, you're adding value for your customers and potentially raising awareness for your business.
8. You Don't Know How to Deal With Returns
Neglecting returns management is one of the most common web store blunders. On average, every second e-commerce product is returned in the fashion sector. Processing returns costs time, nerves and above all: space. You need enough storage space to process your returns. And before lumbering your living room and garage, let the pros handle your returns management. When Shirtee.Cloud takes care of your returns, we'll inspect the goods, store them, and reship them in your name when a new order is placed. You always have an overview of the current status of your returns in your dashboard.
9. You Don't Want It Enough
Often the initial motivation drops when there is no success after a short time. Does this sound familiar? Then it's time to pull yourself together! Don't give up too soon if you don't see the results you were hoping for in the first few weeks. Every beginning is hard – even when building your online store. Remember why you started your business and continue with new energy. To achieve your goals, you have to give everything! You will only succeed if you are fully committed to it.
10. You want to do everything yourself
By now you've realized – running a successful online store is a lot of work. Therefore, get good people on board if the effort becomes too much. Always make sure not to overwhelm yourself. You are also allowed to hand over tasks. Especially to people who are better at doing something than you. This can be marketing, administration, warehousing or other areas. This way you are not busy around the clock and still have room in your head for new ideas!
Also, surround yourself with experienced people in e-commerce. Building a network is especially helpful in online retail. For example, there are numerous Facebook groups where you can exchange ideas with other store owners.
Do Not Drive Yourself Crazy
One last tip: don't waste too much time on details. The most important thing is that your store runs smoothly. As time goes on, you can always worry about the perfect logo, a business phone or the ideal branding for your products. I believe in you! Of course there are many mistakes to be made when setting up your online store. But if you're motivated and open to learn from your mistakes, you'll be more likely to be successful in e-commerce.
Header: Photo by Sarah Kilian on Unsplash
1 Quelle: GlobalTrade